Custom Guitar Straps
Leather Guitar Straps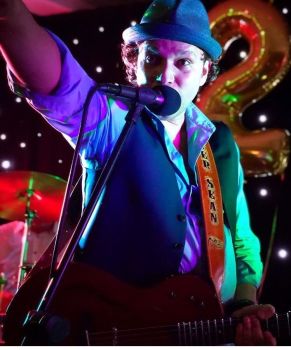 photo by permission of Oliver Sean at www.oliversean.com
At Bears Emporium we make a superior product that you will enjoy owning
as much as we enjoy making them . All our guitar straps and pickgurds are designed
and custom made for you in every detail . Just send us your ideas .
Straps with lettering and stamped designs from £80
Full tooled straps including lettering from £120
Lining from £40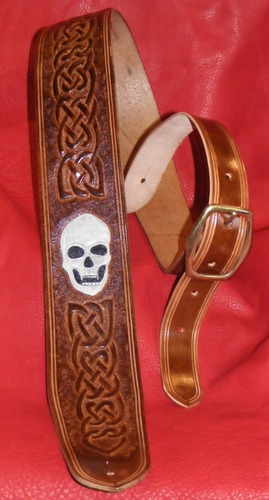 Celtic guitar strap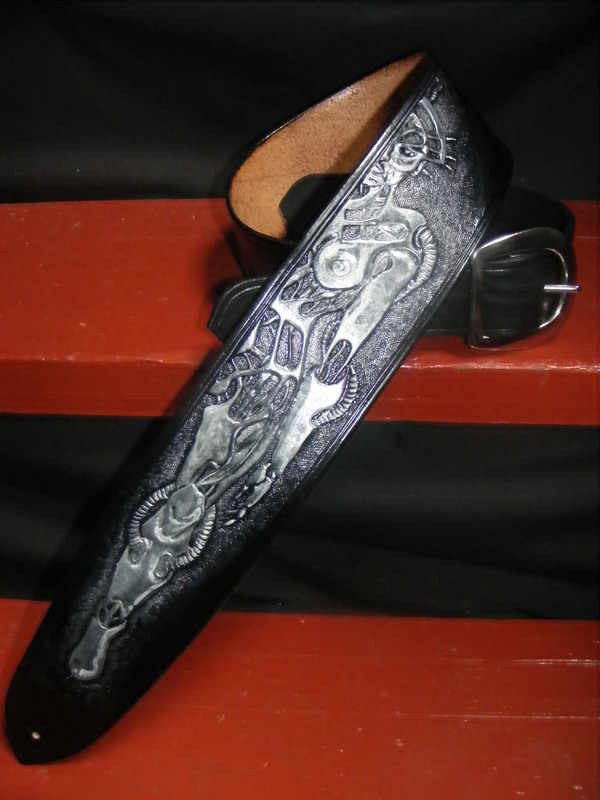 Cyber guitar strap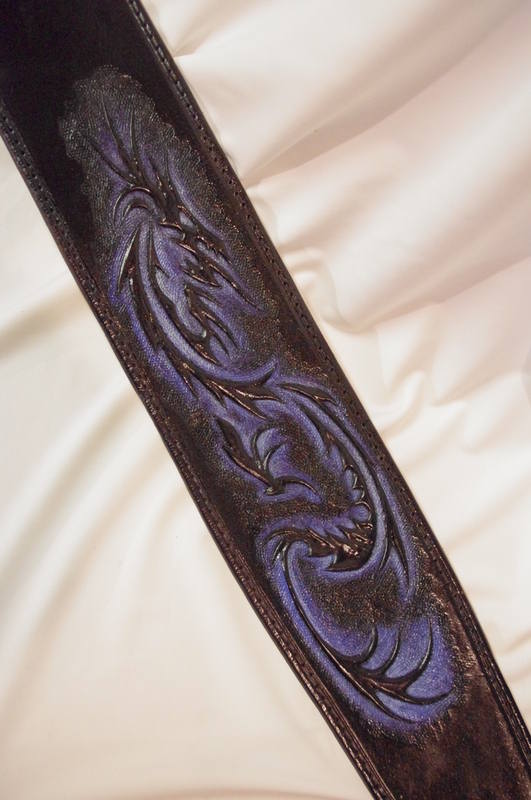 Detail of a Dragon guitar strap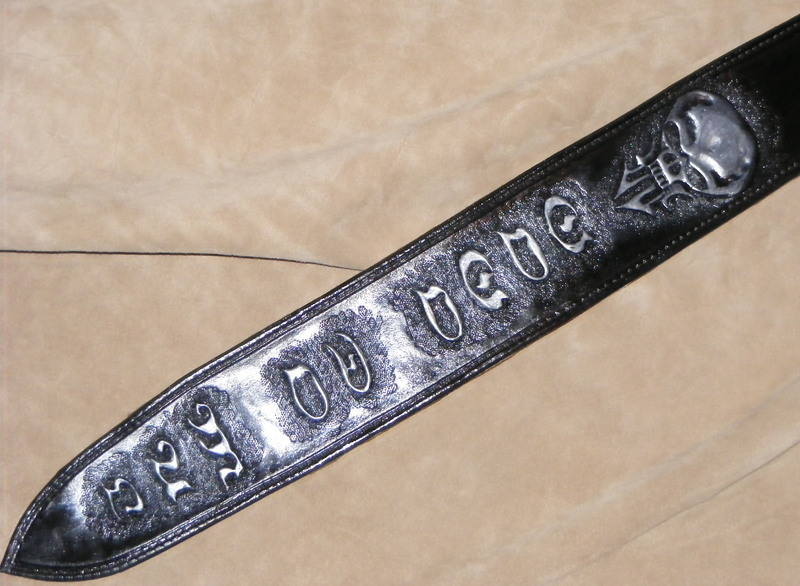 Black Skull guitar strap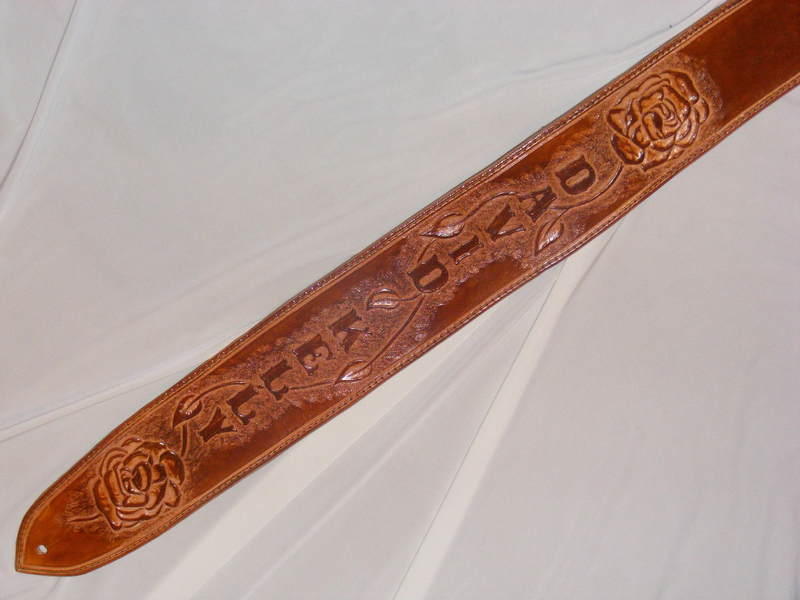 Tooled rose guitar strap

Tooled guitar strap with black lettering

Tooled guitar strap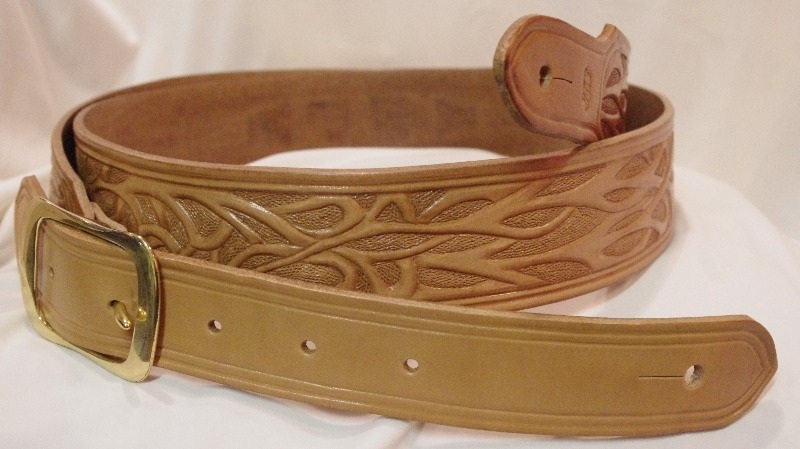 Art nouveau guitar strap.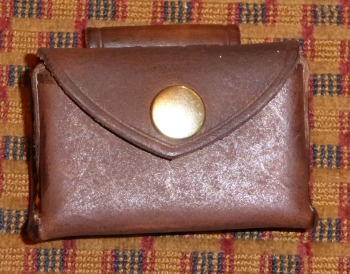 Guitar pick case to fit on to a belt
We can also repair or lengthen guitar straps , we can also add
names or lettering by stitching on a name insert ( as a patch ).

Custom-made banjo strap